news
Experience Broome's best sunset drinks at the Mangrove Hotel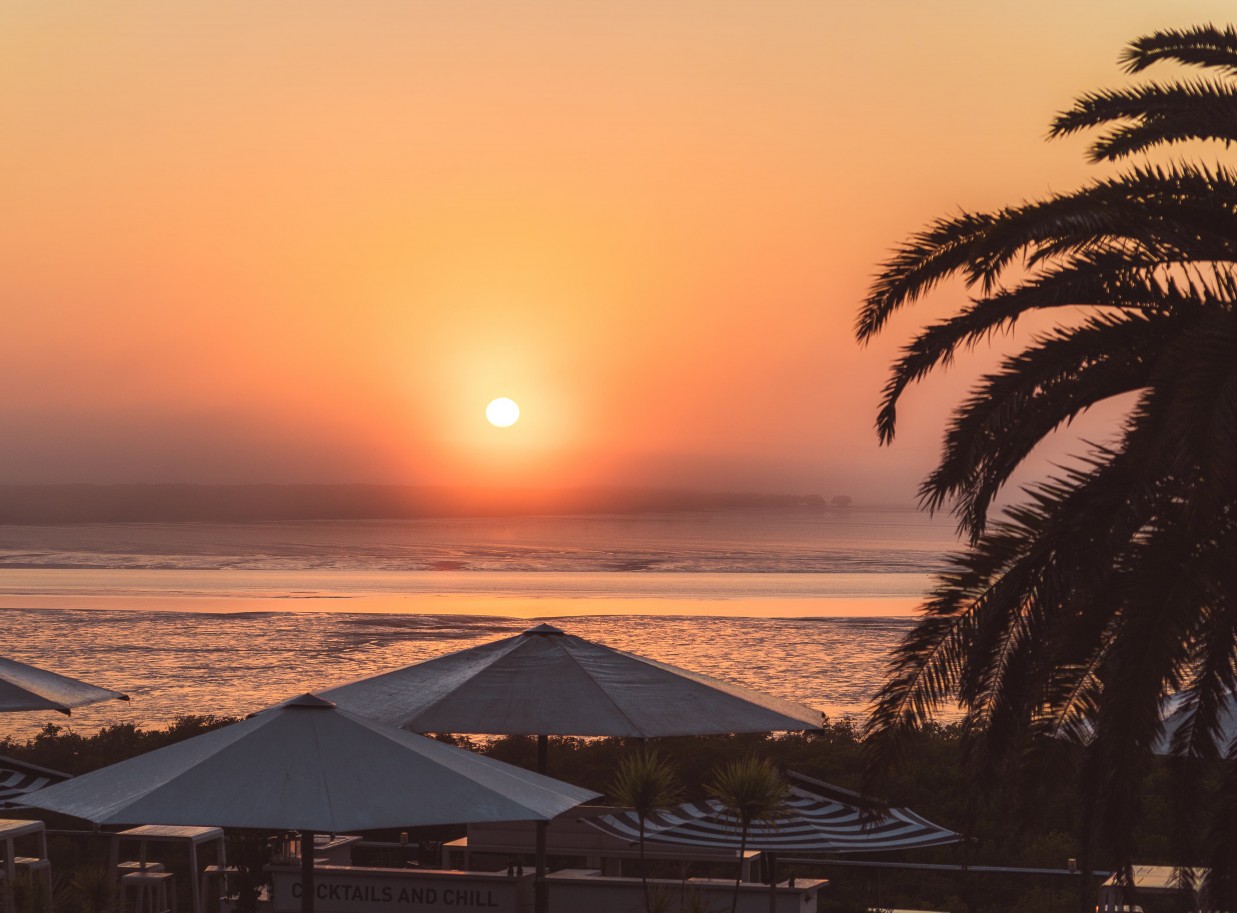 Broome is a place for adventuring, and there's plenty to do, both in town and further afield.
But as we all know, holidays can get tiring. So after a day of exploring what Broome has to offer, you deserve to relax.
And there's no better place to grab a drink after a long day than at the Mangrove Hotel.
Broome accommodation with a view
Exploring Broome on foot can be thirsty work. It's a townsite filled with curiosities, historical sights, and hidden gems, and beautiful afternoons at the beach.
It's the feeling of an island lifestyle while you're still on the mainland; where it just feels right to sit back and relax with a beverage, and while away a long, lazy afternoon.
And while there are plenty of options in town, none of them boast quite the same views as the Mangrove Hotel.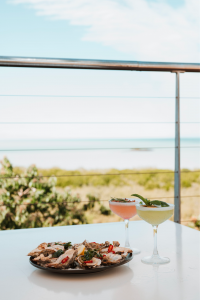 Positioned on the dunes above Roebuck Bay, there's a gentle slope down to the water, with vast, expansive views out over the bay itself. It's a stunning backdrop for a coffee or cocktail, at any time of day.
Here in WA, we're blessed with some of the best sunsets in the world, and our Bay Club offers the best seats in Broome. Elevated above our rolling green garden, it's the ideal spot to join your family or friends and watch the sun drop over the horizon.
And it's not just sunsets. The Bay Club offers unrivalled views of Broome's most famous attraction, the Staircase to the Moon—but you'd better get here early, as these exceptional seats get snapped up fast.
Grab a drink with us
When you visit us, you'll find a selection of drinks for every palate.
Enjoy our extensive menu at the Cocktail Bar. Experience classics like an Espresso Martini, or an Old Cinema, which is named in honour of Sun Pictures, The World's Oldest Outdoor Picture Garden (right here in Broome, within walking distance of the Mangrove Hotel). Not sure what to try? Ask our staff for their favourites.
If cocktails aren't your thing, take a dive into our wine list, carefully curated to boast over 30 options from around WA and beyond. Or if you prefer beer, we have a range of taps on offer, with some local favourites: crisp WA beers, perfect for the Broome heat.
The best restaurant in Broome to pair drinks with the sunset
Good dinner and great drinks go hand-in-hand with an ocean view, so we have a wide range of food on offer, from small snacks to sharing platters.
Treat yourself to mouthwatering Italian cuisine at Johnny Sausage. One of Broome's favourite restaurants, and with good reason. Discover exquisite antipasto, and house-made pasta to tempt both the traditional and modern taste buds.
Feeling hungry? The more substantial individual meals are carefully chosen to match with a wine as the sun sets.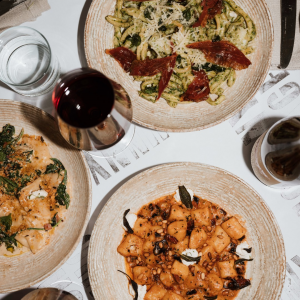 If you're looking for something a bit more casual, the Bay Club features classic pub fare with a unique Broome twist. Featuring a range of locally-caught seafood, and meals to share with friends. Or pair wood-fired pizzas with our wine and beer menu.
There's even a selection for the kids, and a choice of scrumptious desserts for those looking for a sweeter end to the meal.
Discover the best restaurant in Broome—that also lets you stay the night
Make your time in Broome memorable (and not just because you saw dinosaur tracks that are 120 million years old, or learned the extensive history of WA's pearling industry).
Get the best seats in the city to catch our stunning sunsets, surrounded by good company, delicious food, and exceptional cocktails and wines.
A stay in Broome doesn't get any better than that.
So the next time you're planning a Broome holiday, book your stay at the Mangrove Hotel.