Experience
Broome Camel Safaris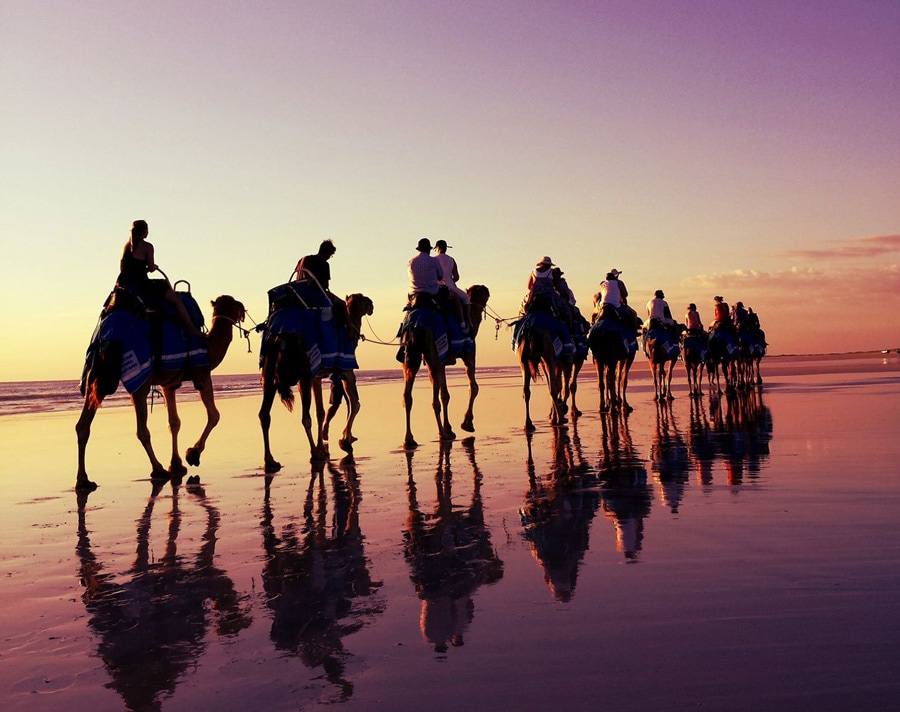 When you think of Broome, we guarantee that the sight of camels walking along the beach at sunset comes to mind…when you make it up here, you can experience it all for yourself on a camel safari!
Join Broome's most experienced camel tour guide, Alison Bird, as you embark on a journey along beautiful Cable Beach. Choose from a morning, pre-sunset, or sunset tour and soak in the views while learning all about these hardy yet friendly animals.
Book your camel ride with the team at the Mangrove Hotel.