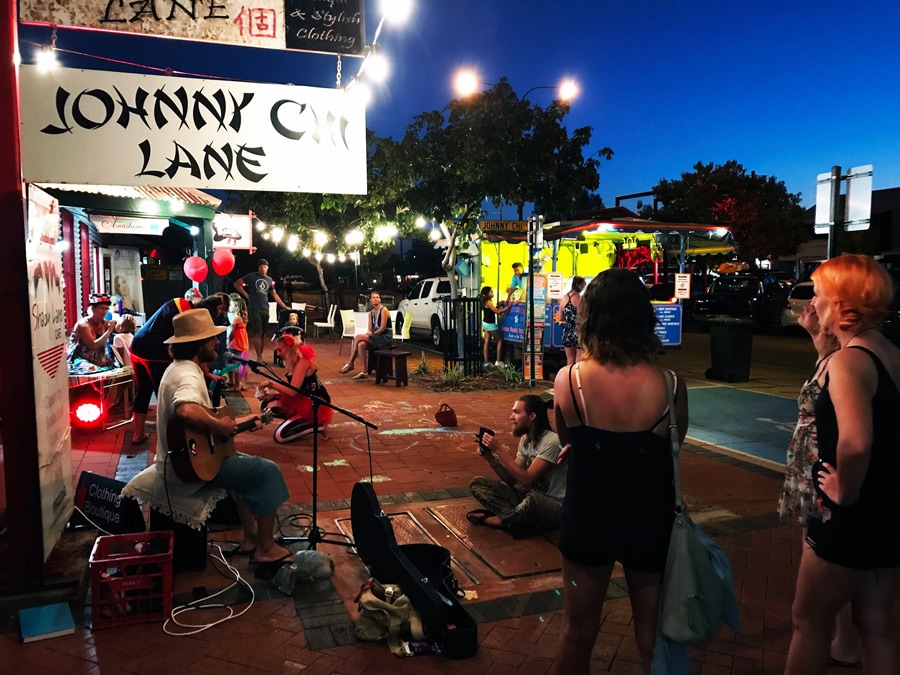 Take a walk around the historic streets of Broome's Chinatown, now a thriving centre of eateries, boutique shops, pearl showrooms, and art galleries that celebrate our colourful past.
Originally a makeshift camp where Japanese, Chinese, Filipino, Malay, and Javanese migrant workers settled in the early years of Broome's pearling industry, Chinatown was formerly known for its gambling houses, opium dens, brothels, and emporiums that provided entertainment for workers and imported goods from home.
Today, the Chinatown has experienced a revitalisation and is the heart of Broome's major cultural events. Come down for a browse through the markets, live music, mouth-watering restaurants, bars, and immerse yourself in the history of our town!
Chinatown is only about a ten minute walk from the Mangrove Hotel.